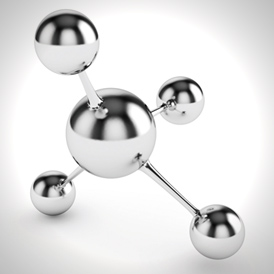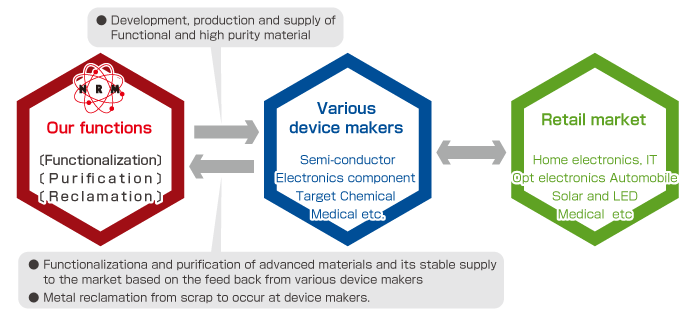 Our mission
To contribute to building up the affluent infrastructure through the stable supply of functional and high purity metals.
To contribute to creating the sustainable society through effective reclamation of high purity metals and compounds.
Refinement and distribution of electronic and highly functional materials
Nippon Rare Metal, Inc. has constantly offered the advanced electronics industries with highly functional materials, making full use of the accumulated technology and know-how over the past half a century since its foundation.
High Purity compounds and alloys refinement and distribution
High purity oxides and alloys are supplied to high-tech industries in the form and propertiies required for each application. Quality management is thoroughly put into effect from the raw material to the final product.
High purity metal reclamation from metal contained waste
Making full advantage of the high purification technology ever gained since the foundation, we provide customers over the world with recycling service of minor metals in the purity and shape each one requires. This will help to minimize the environmental impact and to restore the limited resources of minor metals.